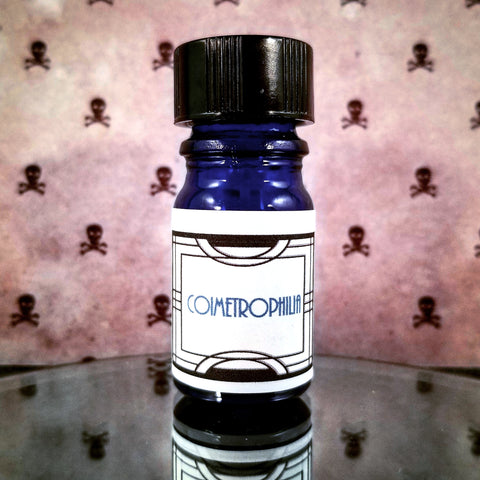 Coimetrophilia: Love of Cemeteries
The love of Cemeteries.
Freshly turned soil, gentle rain, moss-covered tombstones, low-lying fog, old red oaks, and fading funeral lilies. Wear this somber scent to invoke the blessings of your ancestors and commune with the dearly departed.
Available in 5 ml bottle or 1 ml sample vial. Phthalate-free.
Valentines 2021 & Epithets of Athena
---
We Also Recommend