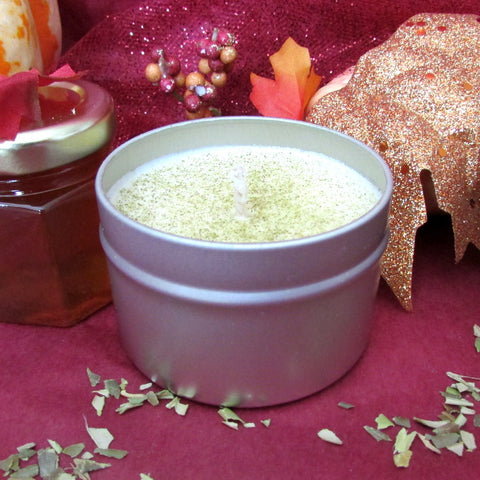 Adamantine Soy Candle
Part of the Athena's Army fundraising project by our fabulous friends at Sihaya Designs. An invocation to the Warrior Goddess for strength and protection. Ivy entwined with olive boughs, oak leaves, and dewy cypress. An altar set with smouldering myrrh, sacrificial wine, wild rose honey and offertory cakes bejewelled with blackcurrants.
Proceeds from all sales of this Limited Edition candle are donated to support survivors of domestic violence.
4 oz soy candle in tin. (Note: No charm included in this candle.)
---
We Also Recommend