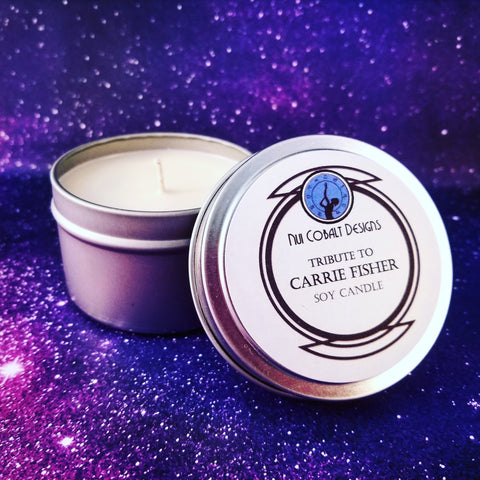 Tribute to Carrie Fisher Soy Candle
From her portrayal of the young Rebel leader in 1977's Star Wars to her poignant personal writings about addiction, Carrie was the very picture of courage. She is credited with the rousing battle cry: "Be afraid and do it anyway." This scented candle is layered and complex: opening with bright white grapefruit and kumquat, maturing into spiced blackcurrant and fig preserves, then grounding itself in myrrh resin, tonka, and sandalwood musk.


6 oz scented soy wax container candle.
---
We Also Recommend