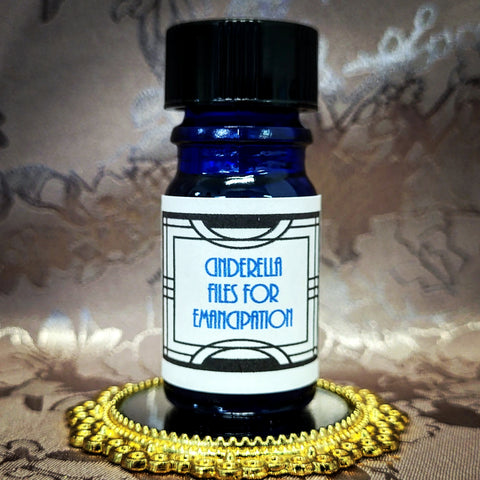 Cinderella Files for Emancipation
A translucent scent for freedom and autonomy.
Dominican blue amber, forget-me-nots, white lotus, chilled coconut water, crystal musk, green cardamom pods, and a touch of clary sage.
Wear to own your power and become the foremost authority in your own life.
5 ml bottle or 1 ml sample vial -   Phthalate-free.
---
We Also Recommend