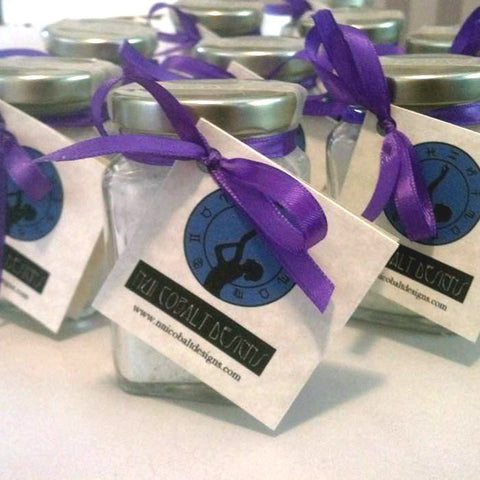 Dilexi Bath Spell
This uplifting bath potion is soothing and sensual. Traditional herbs and botanicals are gathered to open the heart and evoke feelings of warm affection.
Since I was a child, I was enchanted by the blushing white petals and incomparable scent of Margaret Merril roses. I could only describe their fragrance as that of loving kindness. Today, I grow them in my own garden, and the first blooms of the year bring their magic to this blend. They are balanced by vibrant red roses to attract all of the various forms of sweetness and affection. Yarrow is healing to the body and enlivening to the mind. Orris lends sophistication and self-assuredness. Hibiscus is friendly and welcoming, catching the attention of compatible partners or lovers. Lavender is the quintessential herb for calming and centering. It brings this complex blend together into a well-rounded, synergistic whole.
Dilexi
Bath Spell Bath Spell is handcrafted and charged under the auspices of both the sun and the waxing moon in Taurus. The luminaries fill The Bull's verdant pastures with beauty and vitality.
This bath potion may be used before first dates, important business meetings, auditions or a night on the town. It has a strikingly positive effect on one's mood, quickly fostering warmth and connection with others.
Ingredients: Natural sea salt, epsom salt, home grown white roses, red roses, orris, yarrow, hibiscus, organic English lavender, essential oil blend.
4 oz

Do not use on broken or abraded skin. Discontinue use if irritation occurs.
---
We Also Recommend