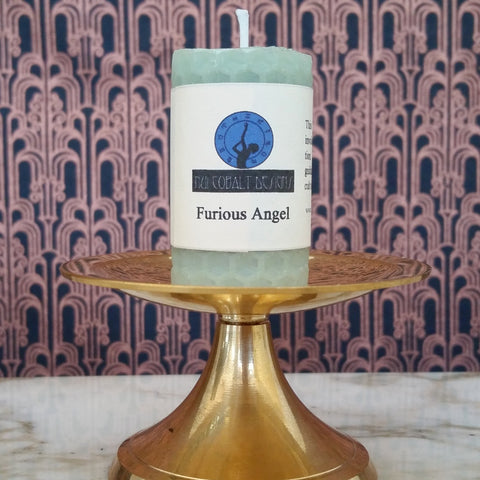 Furious Angel Mini Candle
This formidable candle invokes divine protection and benevolent guidance through difficult times. It wards off negativity, repels malefaction, and facilitates healing at the deepest soul level. It encourages accountability, and in certain cases, will also assist in bringing wrongdoers to justice.

Our Furious Angel Enchanted Candle is handcrafted and charged as Mars in Scorpio sextiles Jupiter in Virgo. Their dynamic connection roots out crossed conditions and sets things swiftly to rights.
This is the 2" version of our Furious Angel enchanted candle. As with all handmade natural beeswax candles, they may have slight variations in size.
---
We Also Recommend