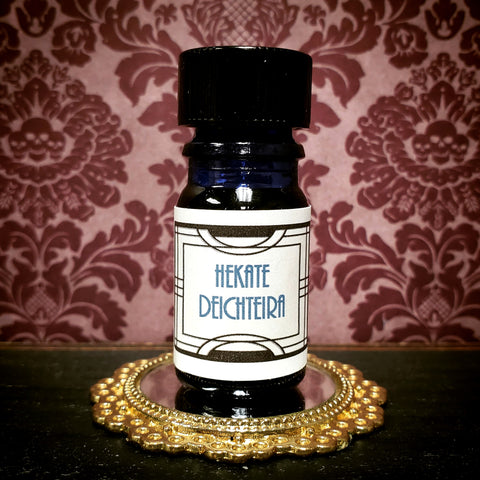 * Hekate Deichteira
The Teacher. The Revealer. She whose torch illuminates the path so that experience may become wisdom. A chaplet of laurel, olive leaves, sage, rosemary, acacia wood, white lotus, moonflower, deep purple heliotrope, claret, and black fig. Wear to enliven the mind and enhance perception. Anoint purple candles to increase psychic abilities.
Available in 5 ml bottle or 1 ml sample vial. Phthalate-free.
Autumn Part I 2020 Collection
This is an Archive scent.  We are not planning any more reblends this year, just selling out remaining poured bottles/vials.
---
We Also Recommend