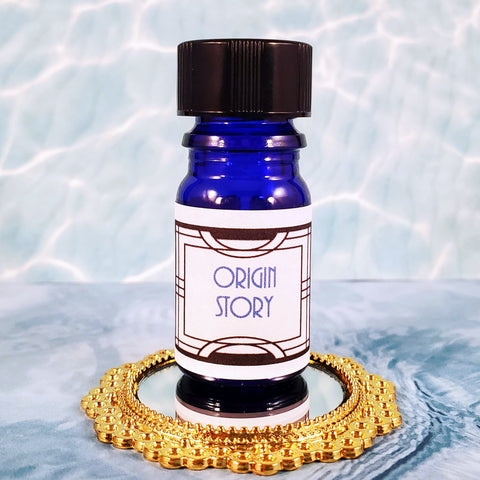 Origin Story
Wide-eyed with wonder, a blank page awaits, our protagonist is poised on the threshold, brimming with potential and limitless possibility. Sunlit fields of oat straw and hay, linden blossom, elderflower, and lavender, late summer pears, and homemade rice pudding. Wear to refresh the mind and restore vitality. It's particularly helpful in rituals of healing.
Available in 5 ml bottle or 1 ml sample vial.

Gamers & Geeks 2021 Collection  - There is a 2021 reblend of Origin Story available.
This is an Archive scent.  We are not planning any more reblends this year, just selling out remaining poured bottles/vials.
---
We Also Recommend