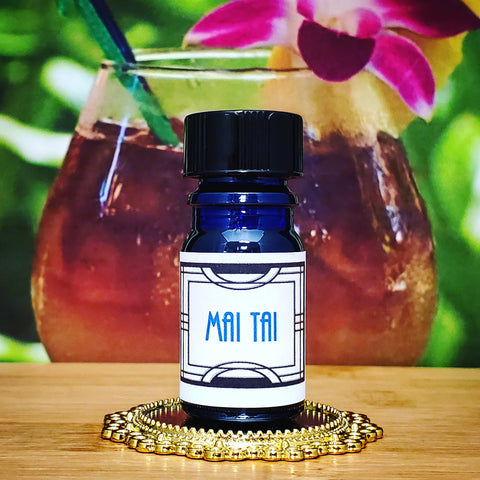 * Redjenn's Tiki Room: Mai Tai
This classic cocktail is designed to showcase the flavor distinction between light and dark Island-crafted rum. They're complemented by orange curaçao, fresh lime juice, and the subtle nuance of orgeat. Serve over crushed ice in the flickering firelight of beachside torches. Wear this scent to relax, unwind, or to conjure a romantic mood.
Available in 5 ml bottle or 1 ml sample vial.
Big Island Collection
This is an Archive scent.  We are not planning any more reblends this year, just selling out remaining poured bottles/vials.
---
We Also Recommend