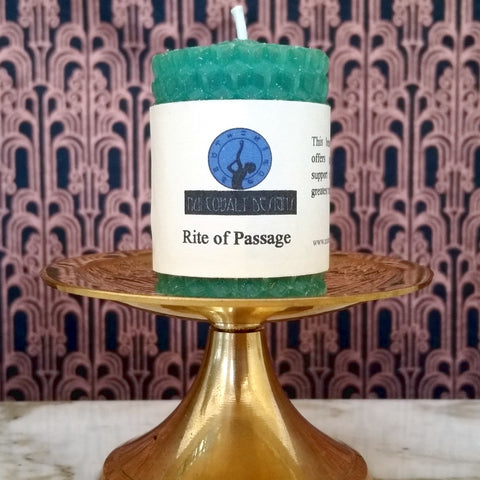 Rite of Passage Mini Candle
This benevolent candle offers guidance and support through life's greatest transitions. It navigates you swiftly and smoothly through the changes, easing disruption and illuminating the path ahead. It assists in reaching a solid conclusion, tying up loose ends, and moving on into the future with a clean slate.

Our Rite of Passage Enchanted Candle is handcrafted and charged as Mercury conjoins Pluto in Capricorn, and the moon trines their union from Virgo. These celestial movements provide potent transformative energy that is grounded, pragmatic, and focused.
This is the 2" version of our Rite of Passage enchanted candle. As with all handmade natural beeswax candles, they may have slight variations in size.
---
We Also Recommend