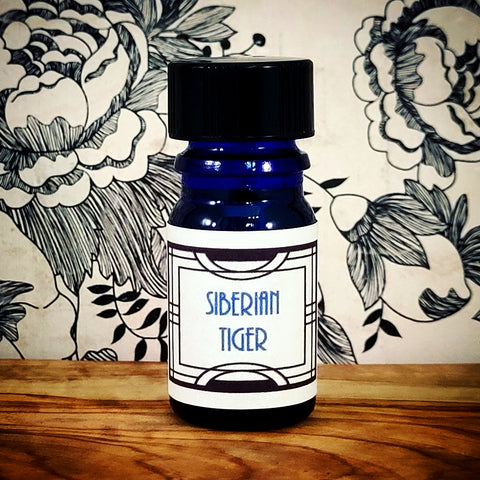 Siberian Tiger
An elegant balance of warm and cool, light and dark, strength and tenderness.
It announces its presence with the salty roasted corn scent of mighty paws, then mellows into white sandalwood, sweet oudh, balsam fir resin, gorgeous golden musk, and a trace of blue lotus.
Wear to call upon the fiercely loving protection of your guides and allies in spirit.
5 ml bottle or 1 ml sample vial - Classic carrier oil.  Phthalate-free.
---
We Also Recommend