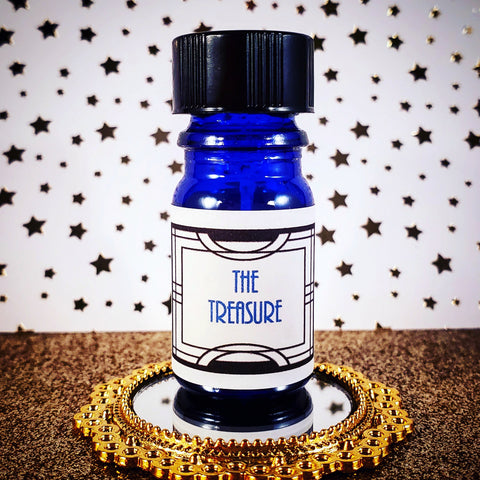 * The Treasure
To the victor go the spoils. Well-earned rewards issue forth in abundance.
A deeply golden potion for sustained wealth and prosperity: sumptuous amber gilded with kumquat, hinoki, two sacred sandalwoods, blonde oud, raw honeycomb, a touch of apricot and a dash of ginger. Wear during negotiations, strategy sessions, and when making important financial decisions.
Available in 5 ml bottle or 1 ml sample vial.

This is an Archive scent.  We are not planning any more reblends this year, just selling out remaining poured bottles/vials.  

---
We Also Recommend