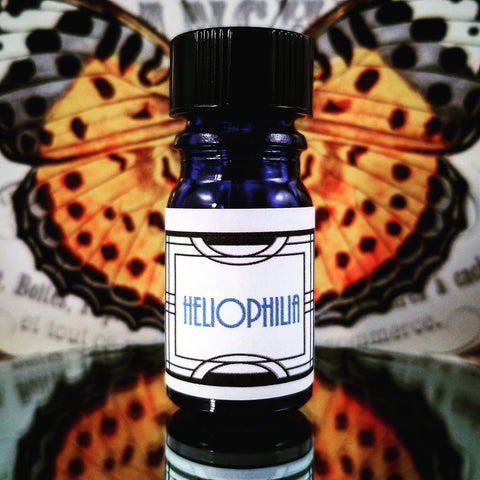 Heliophilia: the Love of Sunlight
The love of Sunlight.
Molten amber, Arabian sandalwood, beach-tumbled teak, frankincense tears, crystallized ginger, and ripe tangerine. Wear this warm potion to illuminate your authentic self and ignite your star quality.
Available in 5 ml bottle or 1 ml sample vial. - Classic carrier oil.
Feb 2020 Collection
This is an Archive scent.  We are not planning any more reblends this year, just selling out remaining poured bottles/vials.
---
We Also Recommend