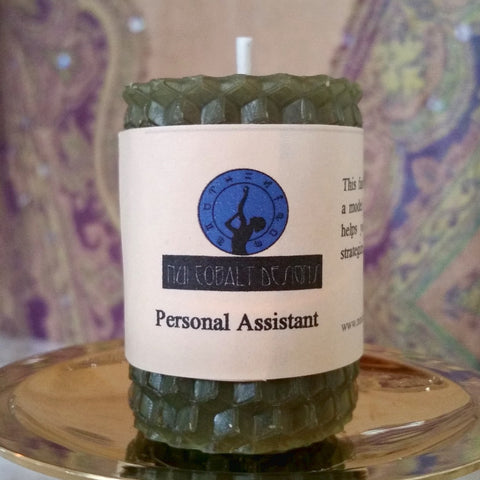 Personal Assistant Mini Candle
This fastidious candle is a model of efficiency. It helps you to organize, strategize, and de-clutter. It supports optimal time-management and deflects distractions. It is particularly helpful at the start of any new commitment to health and general-well being.

Our Personal Assistant Enchanted Candle is handcrafted and charged as the exalted Taurean moon trines the sun in Virgo. Their connection strengthens our resolve in the pursuit of physical and material improvement.
This is a 2" mini version of our Personal Assistant enchanted candle. As with all handmade natural beeswax candles, they may have slight variations in size.
---
We Also Recommend