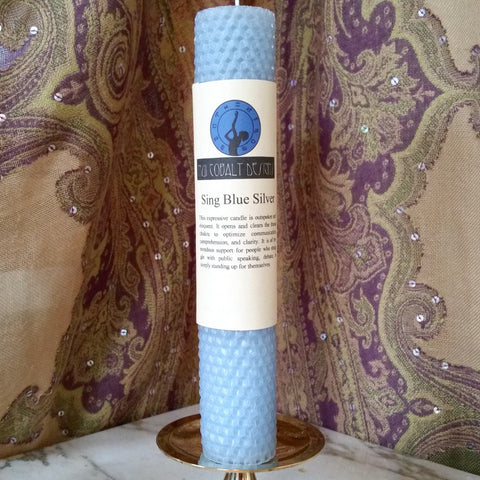 Sing Blue Silver Enchanted Candle
This expressive candle is outspoken and eloquent. It opens and clears the throat chakra to optimize communication, comprehension, and clarity. It is of tremendous support for people who struggle with public speaking, debate, or simply standing up for themselves.

Our Sing Blue Silver Enchanted Candle is handcrafted and charged as Mercury enters Libra. In the sign of The Scales, the Messenger God assists us in being articulate, expressive, and persuasive.
This is the 8" version of our Express enchanted candle. As with all handmade natural beeswax candles, they may have slight variations in size.
---
We Also Recommend