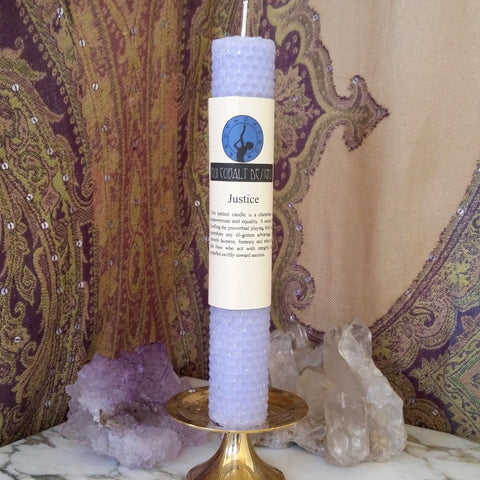 Justice Enchanted Candle
This spirited candle is a champion of empowerment and equality. It assists in leveling the proverbial playing field and neutralizes any ill-gotten advantage. It rewards fairness, honesty and ethics so that those who act with integrity are propelled swiftly toward success.

Our Justice Enchanted Candle is handcrafted and charged under the auspices of the New Moon in Scorpio, a particularly powerful celestial convergence where dark secrets and hidden powers are revealed.
This is the 8" version of our Justice enchanted candle. As with all handmade natural beeswax candles, they may have slight variations in size.
---
We Also Recommend