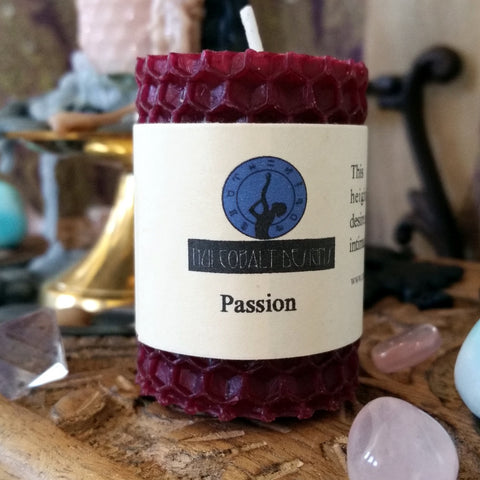 Passion Mini Candle
This sultry candle heightens carnal desire and encourages intimacy. It rekindles old flames, amplifies admiration, and inspires devotion. By its light, the heart becomes open, tender, and receptive to affection.

Our Passion Enchanted Candle is handcrafted and charged as Venus conjoins Mars in Virgo. Their convergence invokes a powerful current of sexual energy and grounds it in the nourishing flow of authentic love.
This is a 2" mini version of our Passion Enchanted Candle. As with all handmade natural beeswax candles, they may have slight variations in size.
---
We Also Recommend